« back to Movies
Lawless
Release Date: Aug. 29, 2012
Genres: Drama, Suspense/Thriller
Cast: Shia LaBeouf, Tom Hardy, Jessica Chastain, Jason Clarke, Guy Pearce, Gary Oldman, Mia Wasikowska, Dane DeHaan
Directors: John Hillcoat
Official Site: http://lawless-film.com/
Distributor: The Weinstein Company
The true story of the infamous Bondurant Brothers: bootlegging siblings who made a run for the American Dream in Prohibition-era Virginia. In this epic gangster tale, inspired by true-life tales of author Matt Bondurant's family in his novel "The Wettest County In The World", the loyalty of three brothers is put to the test against the backdrop of the nation's most notorious crime wave.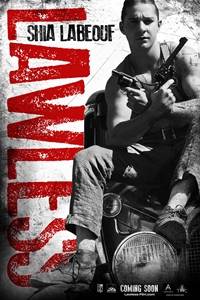 Show Times / Buy Tickets
There are no current showings for Lawless in this area.