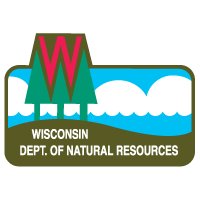 GREEN BAY, Wis. (WTAQ) - Last year's frustrations by Wisconsin deer hunters spilled over into at least one of the annual conservation hearings around the state Monday night. The deer harvest fell dramatically during the 2009 gun season – and hunters complained that the DNR did too much to reduce a herd that officials admitted was overestimated.
At the hearing in Green Bay, Mike Vandeven urged sporting enthusiasts to vote in favor of adding 175,000 deer to the statewide population goal after this year's hunting seasons. He said if the deer numbers don't increase, he and his friends will hunt in another state.
But Ray Perry of Green Bay said it would be wrong to arbitrarily increase the goal without doing the scientific homework. And other opponents said it would lead to more car-deer crashes and crop damage.
The issue was among 96 questions given to those at the hearings. Statewide results will be known Wednesday. Officials said the Green Bay hearing attracted about half the crowd of a year ago, mainly due to the lack of controversial proposals. The DNR responded to the deer concerns by committing to a multi-million dollar study of the deer herd, to make a more accurate estimate.