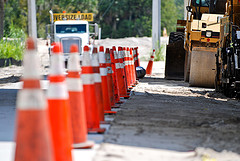 GREEN BAY, WI (WTAQ) - The Wisconsin Department of Transportation has issued a travel advisory for drivers headed to Lambeau Field for the annual Family Night tomorrow.
The 12th annual event is expected to bring thousands of fans to Green Bay for a full day of activities, ending with the Packers scrimmage at 7:30 p.m.
Most construction projects will be put on hold, but the DOT is warning road conditions could still cause some significant backups.
There are at least four major projects which could slow the drive. Family Night is sold out, with almost 70 thousand tickets purchased.