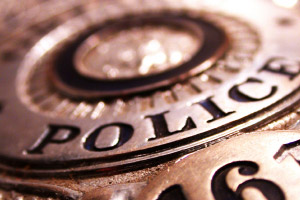 MILWAUKEE (WTAQ) - Oak Creek police lieutenant Brian Murphy is said to be "progressing amazingly" after being shot up to nine times in Sunday's Sikh Temple massacre.
Police Chief John Edwards said Wednesday that his department is thankful that the 51-year-old Murphy is recovering well. He said Murphy has been up walking while at Milwaukee's Froedtert Hospital. And he also sat up for a period of time.
Edwards was in the process of saving a victim when he was shot by gunman Wade Michael Page. He killed six people and wounded Murphy and three others.
Wednesday, the FBI said Page died from a self-inflicted gunshot wound to the head, after Oak Creek officer Sam Lenda shot him in the stomach during a shootout which followed the slayings.