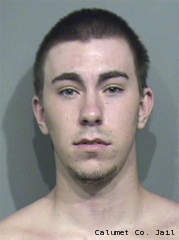 APPLETON, WI (WTAQ) - An 18-year-old man accused of stabbing an elderly man in Darboy Community Park in early July will undergo a mental evaluation.
Devon Helmrath told investigators voices in his head told him to hurt someone.
Helmrath allegedly stabbed a 73-year-old man in the back with a kitchen knife.
Investigators say his friends said he had admiration for the Columbine High School shooters and wanted to commit a school attack. He was to be a senior at Central High School in Appleton.
Helmrath is being held in jail in lieu of $250,000 bond.
A preliminary hearing was postponed Tuesday and Helmrath will appear back in court on Aug. 16 for a competency hearing.