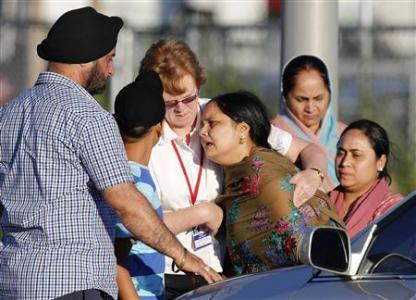 OAK CREEK, WI (WTAQ) - The Sikh community has declared Wednesday as a "National Day of Remembrance and Solidarity," to honor the eight members killed and wounded in Oak Creek.
26 vigils are planned Wednesday night in U.S. cities from San Jose to New York, and lots of places in between. There's also a vigil planned for Wednesday night in Punjab India, the country where most of the world's Sikhs live.
Oak Creek had its vigil Tuesday night, attended by Wisconsin's congressional and state leaders and hundreds of many faiths and races. Four more vigils will take place Thursday night, including Houston and two Washington D.C. suburbs.
Also, the Wisconsin Council of Churches has called for a Day of Prayer in Christian congregations throughout the state on Sunday. Council director Scott Anderson says he hopes Christians will pray for the Oak Creek victims, their families, and for a Sikh community that has, "experienced much tragedy and hardship in this country since the September 11th attacks."
The Council of Churches in neighboring Minnesota is also calling for a statewide day of prayer on Sunday. The council says it hopes Christians will learn more about the Sihk religion and find ways of "standing in solidarity" with the Sihk community.