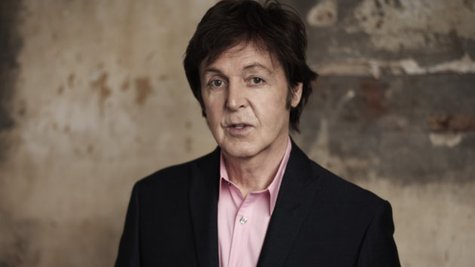 An impressive list of artists will be featured on a Paul McCartney tribute album that's due out in the coming months. More than a dozen stars have recorded songs for the collection, including Billy Joel , Steve Miller , Heart , Kiss , Alice Cooper , Brian Wilson , Jeff Lynne , B.B. King , Ronnie Spector and Wanda Jackson . The project is the brainchild of producer Ralph Sall , whose credits include a wide variety of film soundtracks, as well as the 1991 Grateful Dead tribute album Deadicated .
Sall tells The Hollywood Reporter that the album has been fully sanctioned by McCartney, whom he met when the Beatles legend contributed music to the soundtrack of the 2003 remake of The In-Laws . "A good idea goes a long way, but it was important that it be blessed by Paul," explained Sall.
The producer also revealed that footage has been shot of the recording sessions for the tribute compilation, as well as interviews with the participating artists, which will be used in a forthcoming TV special. The album, meanwhile, has not yet found a label or distributor.
Copyright 2012 ABC News Radio