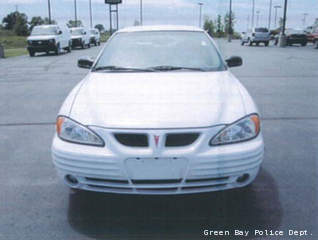 GREEN BAY, WI (WTAQ) - Green Bay police say tips from the community helped them find a vehicle used in a fatal hit-and-run crash.
It happened July 8 in the 1400 block of Main Street. 52 year old Daryl Wayka was hit by a Pontiac Grand Am.
Investigators say the vehicle was found in a garage in Bellevue.
A person of interest has been identified, but is not in custody. Police are working with family and associates in an attempt to get the suspected driver to return to Green Bay.