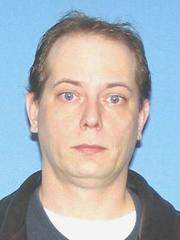 GREEN BAY, WI (WTAQ) - Green Bay police says a man wanted for a double stabbing last weekend has been arrested.
Police say 38-year-old Eric Omdahl was taken into custody in the Marinette County Town of Stephenson Thursday night. Authorities got a tip that he was seen driving in the area.
Omdahl is accused of stabbing two women in an apartment complex on Deckner Avenue. Both women suffered non-life threatening injuries.
When he was arrested, he had several stab wounds. Omdahl told deputies he stabbed himself. He's being treated for the injuries. There's no word on his condition