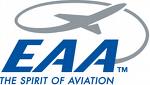 OSHKOSH, WI (WTAQ) - The Wisconsin Department of Transportation is urging folks headed to EAA AirVenture to leave a little earlier.
Officials say construction on Highway 41 will be on hold during the annual convention, but road conditions in work zones will likely still cause backups.
The speed limit has been reduced to 55 miles per hour between Breezewood Lane in Neenah and 9th Avenue in Oshkosh. Also, the exits at Highway 21 are closed.
Traffic on Highway 41 in the Oshkosh area is expected to be heavy next week, but especially on Monday, the opening day of the event, and Friday.
EAA AirVenture runs from July 23-29.