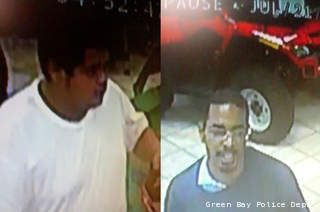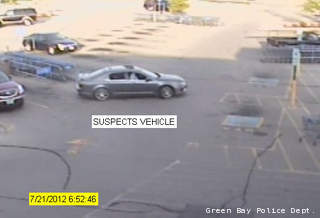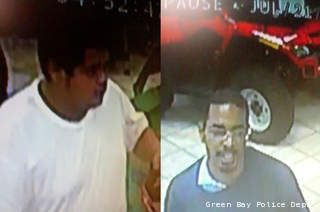 GREEN BAY, WI (WTAQ) - Green Bay police are releasing more details into what they say is one of the largest burglary sprees they've seen.
Authorities have released photos of the men who are allegedly behind them, shown above.
Investigators say the thieves searched for cash and credit cards in cars and garages in the Red Smith neighborhood. In the past week, there have been break-ins on Nautical Avenue, Sussex Road, Edinburgh Road, Wiggins Way and Peterson Road.
Police say the thieves want credit cards in particular so they can use them at ATMs and 24-hour stores before owners even know they're missing.
Investigators have traced the photos to the left to some of the stolen cards. The images are from store security cameras in the Fox Valley area. Police believe the suspects were last seen in the Milwaukee area.
Police are asking for your help identifying the men in the photos. Anyone with information is asked to call the Green Bay Police Department at (920) 448-3208 or call Crime Stoppers at (920) 432-STOP.