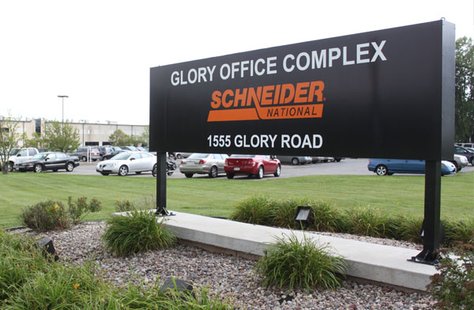 GREEN BAY, WI (WTAQ) - A Green Bay trucking firm wants the federal government to give its blessing to using hair samples to test potential drivers for drugs.
Schneider National has been using the test for four years – and Roehl Transport of Marshfield is among other firms that have started using the screening process.
Schneider said it has tested the hair of 38,000 of its driving candidates. Of those, over 1,400 failed the test – and 90 percent of those who failed passed a urine test.
Urine tests are the accepted government standards for trucking applicants. But Don Osterberg of Schneider National says the urine tests are, "simply not catching chronic drug users."
Remnants of hair tests can stay in an applicant for months, while driving candidates can easily clean up their urine. That's because Schneider National tells applicants in advance that they'll be tested.
The Milwaukee Journal Sentinel says the federal government is committed to finding an alternative drug test for truckers – but they raise significant issues.
For one thing, a hair sample can test positive for marijuana if a person is merely in the same room when somebody else is smoking it. And in Wisconsin, the state's Labor and Industry Review Commission does not accept hair testing in appeals involving things like equal rights issues.