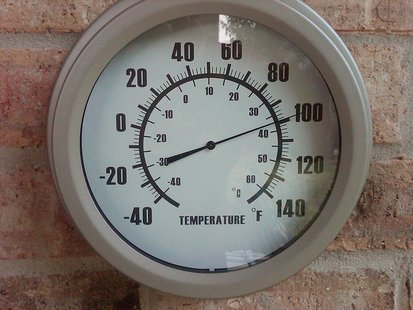 GREEN BAY, WI (WTAQ) - The mercury is rising Thursday as temperatures may break 100 degrees in some places.
Southern Wisconsin and much of Eastern Wisconsin is under heat advisory until Thursday night.
The expected high temperatures are not only uncomfortable they can be fatal. Wisconsin Emergency Management reminds people to check on elderly or handicapped neighbors who may have trouble getting to a cooling center.
Officials say never leave children, disabled persons, or pets in a parked car - even briefly. Other tips include drinking plenty of water and don't stop taking medication unless your doctor says you should.
Last summer in the Badger State, 5 people died and more than 100 people received medical treatment due to extreme heat. A list of cooling centers can be found here.
Wednesday's temps were in the 90's but Thursday will be more uncomfortable. That's because there was relatively low humidity Wednesday while the National Weather Service says that won't be the case today.
The heat will continue Friday but it's expected to be less muggy.