« Shows & Personalities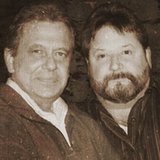 Maino & Louie
On Air:

Weekdays, 6am - 9am

Hosts:

David Louis, John Maino
About the Show

Maino & Louie are the hosts of the new Morning Drive! They have a few things in common... they are both Yoopers and they are both legends in Northeast Wisconsin broadcasting. Maino spent a lot of years doing TV sports, has authored multiple books, and had been a staple in morning radio at WIXX for 15 years before joing The Drive. Louie has been doing radio in this area since Lincoln was President. He headed up WOZZ for most of it's existence and has a closet full of their old t-shirts to prove it.

Show Hosts

David Louis

I'm a natural born Yooper but raised in Detroit where I heard some of the greatest radio stations and awesome rock by the likes of Seger, MC5 and Amboy Dukes. My family and I moved back to the U.P. where the people are great and the radio wasn't. I thought I'd give it a shot. 28 years later and I'm still trying to get it right!

John Maino

*Mr.Maino, I understand you can be a little cranky before your 3rd or 4th cup of coffee in the morning...is that true

-You got a problem with that???!!!

**No, I'm just saying, with this being the entertainment business, I assumed everyone showed up in a good mood.

-Hey, why don't you do me a favor, roll out of bed with 3 hours of sleep and then YOU be little Mr. Entertainment...

**OK, moving on, I understand you enjoy sports, especially coaching, could you tell us a little about your most recent success.

Well I took my basketball team to a tournament in Michigan, we were involved in a bench clearing brawl, I got into it with an opposing player during a game. Me and a ref went nose to nose in the lobby, and to top if all off, we got screwed over on the Sportsmanship award for some reason.

**Alright, how about your likes and dislikes?

-Well I like GTOs, Bruce Springsteen, Cudaghi's....Dislikes: Pintos, I'm not on board with all that Bieber stuff, and marshmallow peeps.